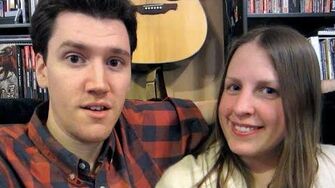 Previous Vlog (Day 2228) | Next Vlog (Day 2230)
Locations
Edit
Stephen and Mal's apartment
Stephen and Mallory take some time to talk about their goals for 2016 (strongly emphasizing that they are not resolutions).
They talk about wanting to keep eat healthier. Stephen wants to stay caught up on work and be able to relax more, which brings him back to his first goal. Mallory wants to continue to work on her channel, MalMakes.
Ad blocker interference detected!
Wikia is a free-to-use site that makes money from advertising. We have a modified experience for viewers using ad blockers

Wikia is not accessible if you've made further modifications. Remove the custom ad blocker rule(s) and the page will load as expected.