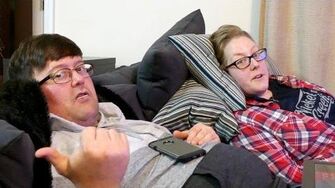 Previous Vlog (Day 2605) | Next Vlog (Day 2607)
After eating some Bojangles breakfast, today's goal is to finish up Mal's Shadow of the Colossus painting for Saturday. After Mal finishes the painting, Dan and Lindsey come over to deliver the Halo 3 footage for Stephen. They all go to dinner at The Hickory Tavern, which was decent according to Stephen. Back at home, the group watches the Nintendo Switch Presentation.
Ad blocker interference detected!
Wikia is a free-to-use site that makes money from advertising. We have a modified experience for viewers using ad blockers

Wikia is not accessible if you've made further modifications. Remove the custom ad blocker rule(s) and the page will load as expected.