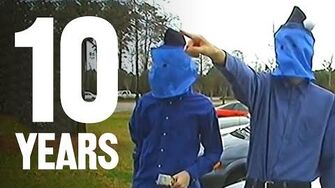 Previous Vlog (Day 2129) | Next Vlog (Day 2131)
Locations
Edit
Stephen and Mal's apartment
Today marks the 10th year since Stephen first uploaded his very first Earthbound public stunts video. This was essentially the start of his internet video career, as the public stunts led to Fobbies are Borange, which gradually evolved to Ninten Speaks, and eventually StephenVlog.
Ad blocker interference detected!
Wikia is a free-to-use site that makes money from advertising. We have a modified experience for viewers using ad blockers

Wikia is not accessible if you've made further modifications. Remove the custom ad blocker rule(s) and the page will load as expected.