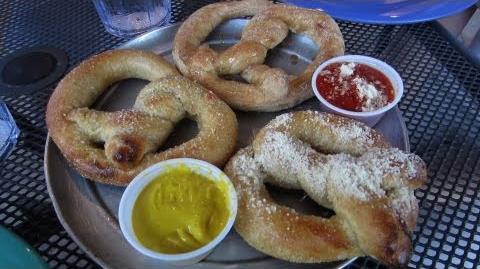 Previous Vlog (Day 960) | Next Vlog (Day 962)
Locations
Edit
Stephen's car
Mellow Mushroom
Stephen explains that he Mallory has still been trying to get Time Warner service for them in Myrtle Beach because they said that they would reduce the price to $39 a month. Then Stephen, Mallory, Debra, and Steve eat at Mellow Mushroom, and Stephen gives his parents everything he wants them to Myrtle Beach. Stephen and Mallory also get some paint at Home Depot and Stephen's car's odometer reaches 100,000 miles.
"Triple pretzel madness" is a reference to Day 135.
Ad blocker interference detected!
Wikia is a free-to-use site that makes money from advertising. We have a modified experience for viewers using ad blockers

Wikia is not accessible if you've made further modifications. Remove the custom ad blocker rule(s) and the page will load as expected.