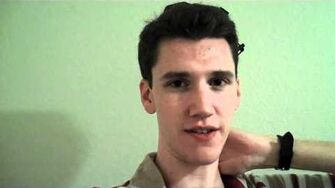 Previous Vlog (Day 300) | Next Vlog (Day 301)
Locations
Edit
Dan performs a song that Stephen "wrote", entitled "300 Days". It took a very long time to write, and Stephen and Dan had a hard time trying to adapt this song from their previous song, "200 Days". Stephen also encourages people to go back and watch all the previous vlogs if they have a very long weekend, or if they're really drunk.
StephenVlog
Three hundred days.
Ad blocker interference detected!
Wikia is a free-to-use site that makes money from advertising. We have a modified experience for viewers using ad blockers

Wikia is not accessible if you've made further modifications. Remove the custom ad blocker rule(s) and the page will load as expected.